Posted by Jo on 5th Nov 2019
We've had a very busy week at Ace reconditioning various safes to complete orders for our customers.
A reconditioned safe should be refurbished to the British Standard BS7582-2005, which will ensure it protects as effectively as a brand new safe.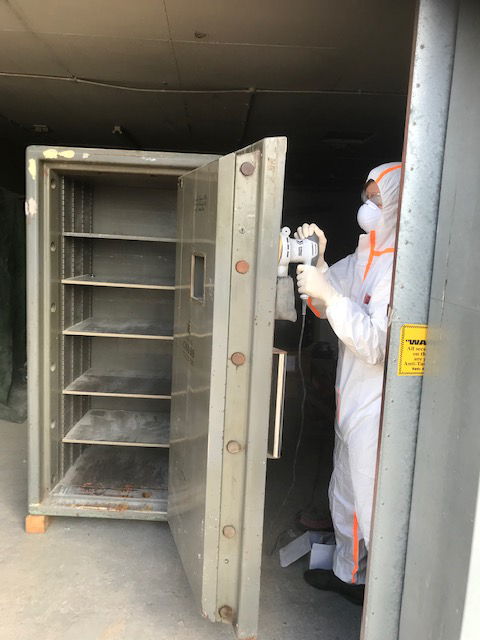 Older safes are heavier in weight than modern safes, and are constructed to a very high standard - it's also a good 'green' option to buy a refurbished safe, as older safes can be extremely difficult to dispose of.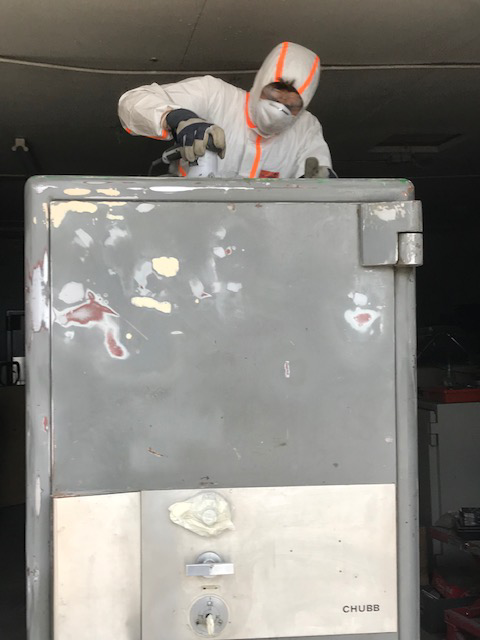 In a nutshell, to comply with the BS standard, the reconditioning process should include:
1. The body of the safe should be sanded back to expose any defects or signs of previous attacks etc, checking for any fire damage is also important.
2. All locks and handles should be taken off and either replaced or stripped for inspection and servicing. Locks must never be modified.
3. Hinges and any moving parts are checked, with components being replaced if necessary. Parts must either be original or of a better quality than the original.
4. The anchoring points are checked.
5. All manufacturers badges/certificates must be legible - these will state the name of the manufacturer, model/weight of the particular safe etc.
6. The safe is re-sprayed.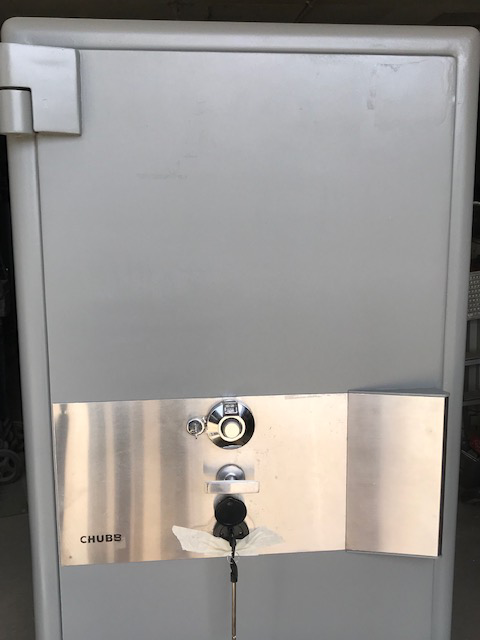 The above points are merely a rough guide to the comprehensive process of reconditiong a safe, there are various other steps and processes to adhere to.
There are many benefits to buying a reconditioned/refurbished safe - please call our expert team to discuss your requirements and they will be happy to offer advice.